S

EHA Artist
Robert Brawley
Hi all, I am Robert, a.k.a. Halloween Fanatic. I have been creating Halloween Art since 2009. I love blogging about,collecting, and creating Halloween art. I began selling art cards on Ebay and Etsy in the summer of 2009. I starting teaching myself how to sculpt in polymer clay shortly after that year. Now I sculpt mainly in Creative Paper Clay. I am a teacher, father or three, and artist, needless to say I stay busy! I have been published in several publications including Celebrate 365, Cloth Paper Scissors, FOLK, DOLLS Magazine, and Halloween with Matthew Mead. I love being able to share ideas and create along side of the artists in SEHA. They are a great group of artists, who enjoy Halloween as much as I do! Happy Halloween! Robert~ Halloween Fanatic
~*~*~*~*~*~*~*~*~*~**~*~*~*~*~*~*~*~*~*~*~*~*~*~*~**~*~*
S

EHA Artist Debb George
Hello I'm Debbie George (Debb) aka "Halloween Jinglesbells Boo"! I am a self taught artist with a wild imagination. I work in paper clay, paper mache, and gourds.
My imagination carries me into another world with original spooky, whimsical, magical, and fun Halloween pieces. I start my pieces out and leave them for days till they tell me who they want to be, hoping they bring a smile to your face. I love SEHA because the members are so friendly, just like family. You can find my work at:
everywitchwaylane.blogspot.com
and my ebay ID is "dk53tr56g"
So stop by and look around!
~*~*~*~*~*~*~*~*~*~**~*~*~*~*~*~*~*~*~*~*~*~*~*~*~**~*~*
SEHA Artist KJ Drake.
Hi! I'm KJ Drake/aka Fire. I love Halloween. It's the only holiday you can dress up silly or scary and nobody questions it, and you get Candy!
I love SEHA for 2 reasons: everyone loves Halloween and we make lasting friendships. It's great being around like-minded folk that see the fun in Halloween, not only one day, but EVERY day of the year.
I love to sew and make jewelry. Altered art jewelry gives me the chance to "repurpose" different findings from which make something new and unique, and it's fun. Who doesn't want to have a piece of "Fun Jewelry"? Sewing is also another creative outlet I have. I love making grungy little hobgoblins. Maybe I am related to the witch in Hansel & Gretel. I always have bodies or parts baking in the oven. Another passion is photography. There's nothing better than a forgotten cemetery and those that reside there. It makes for some interesting work to share and some great photos when it's
foggy or snowy. My photos can be used as altered art as well

.
You can find me on ebay under the ID "all*hallows*eve"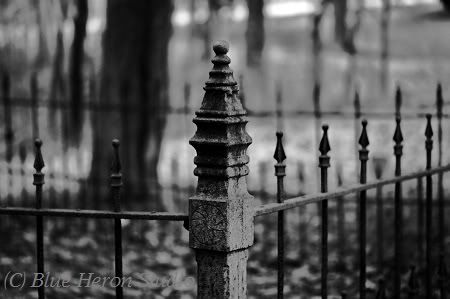 SEHA Artist Cindy Tevis
.
No mistake about it, my creations are in the true vintage style. I take old household items, and paint recreations of old Halloween decor images on them. I call my decor items "Shabby Hag Decor" A kind of spin on Shabby Chic decor. I became a SEHA member about 5 years ago. Our original group was closed abruptly, but it didn't take long for us to join forces once again. SEHA is a great group of Halloween Artists and I am proud to belong to this wonderful group. Below is an example of my work. You may purchase my creations at
shabbyhagdecor.blogspot.com
, and on ebay under my ID "halloweenspirit01"